A playful family of sculptural and stackable cabinets, shelves, totems and tables.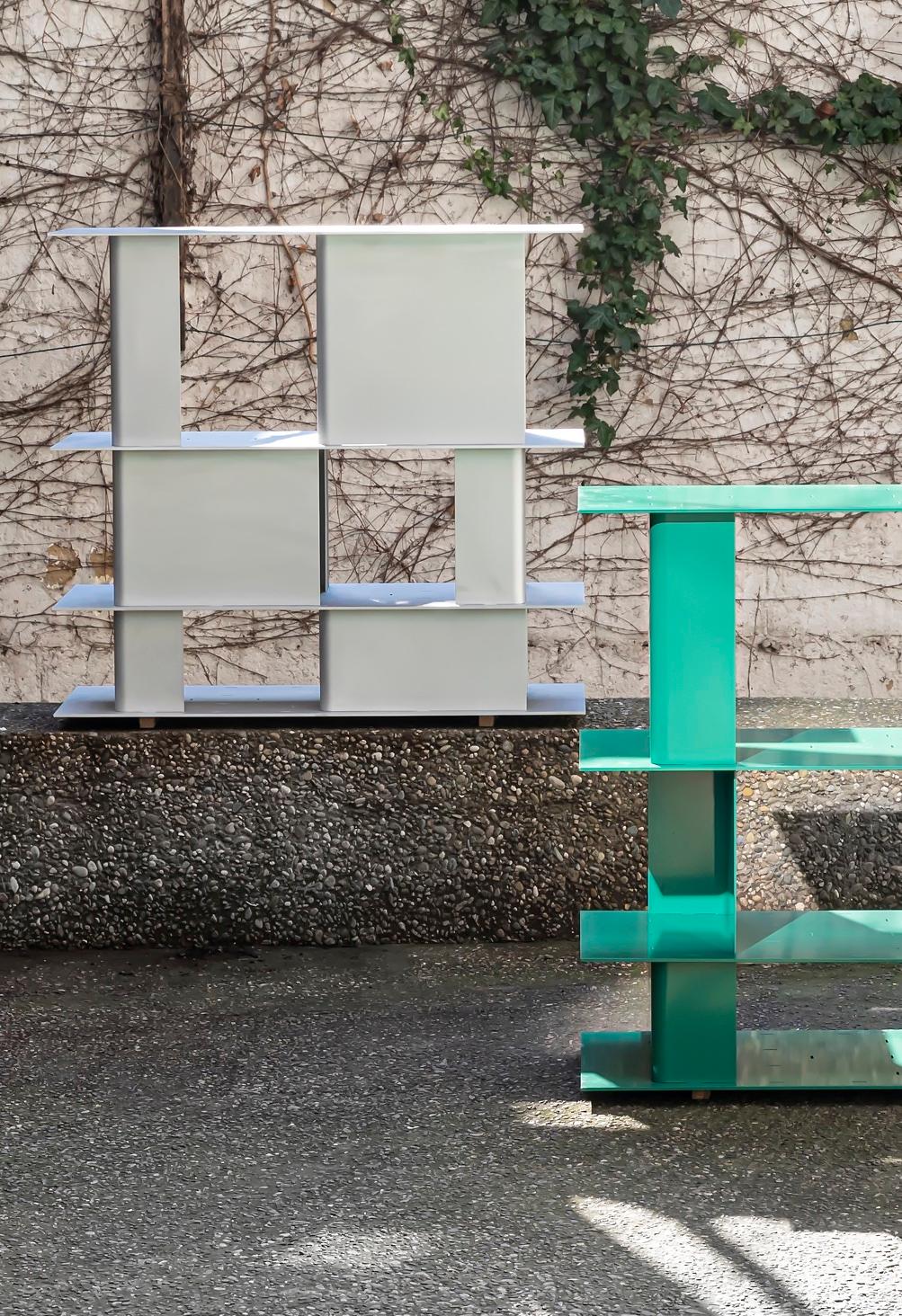 Simple, effective, stable, stackable and expandable. STACK clicks together and requires no screws or fixings. The result is an extremely versatile, durable and flexible furniture system that offers countless combinations and possibilities.
For example, two circlular aluminium plates make a handy coffee table, but stack six on top of each other and you have a sculptural totem that can be used as a pedestal or presentation shelving.
Components
Infinite configurations
Connectors
03
L-S
330x112x175mm
001
L-M
330x112x265mm
002
L-L
330x112x355mm
003
Circles
03
CIRCLE-S
(Ø517x5mm)
004
CIRCLE-M
(Ø671x5mm)
005
CIRCLE-L
(Ø979x5mm)
006
Squares
03
S
380x380x5mm
007
M
648x5mm
008
L
(857x857x5mm
009
Shelves
05
S2
857x380x5mm
010
S
857x380x5mm
011
M
1402x380x5mm
012
L
1947x380x5mm
013
XL
2492x380x5mm
014
Raw Form Aluminium
A timeless and practical industrial material. Aluminium is light, strong, pliable, recyclable and acquires a beautiful patina through use. Aluminium satisfies the tension between playful and austere, elegant and robust, everyday and adventurous.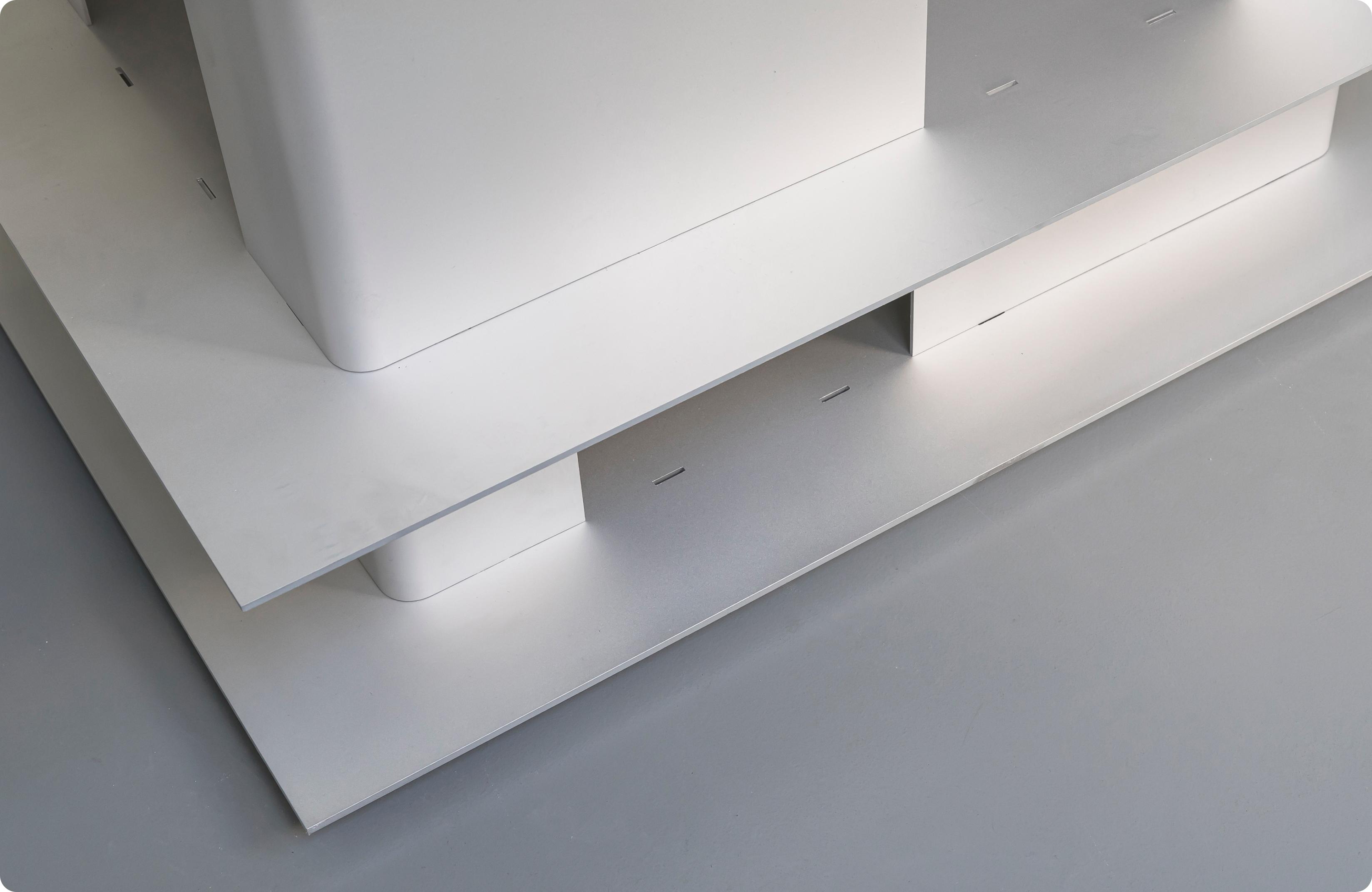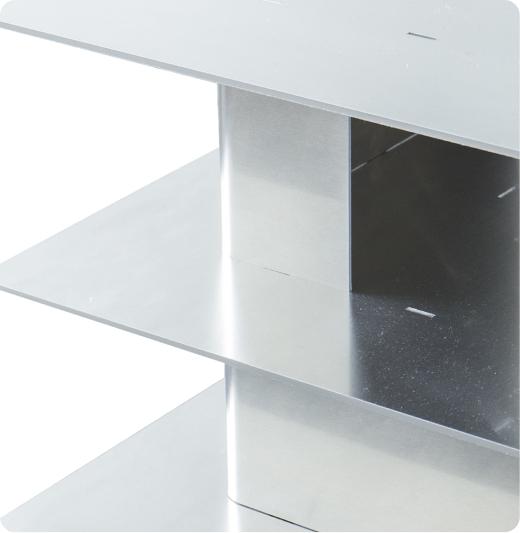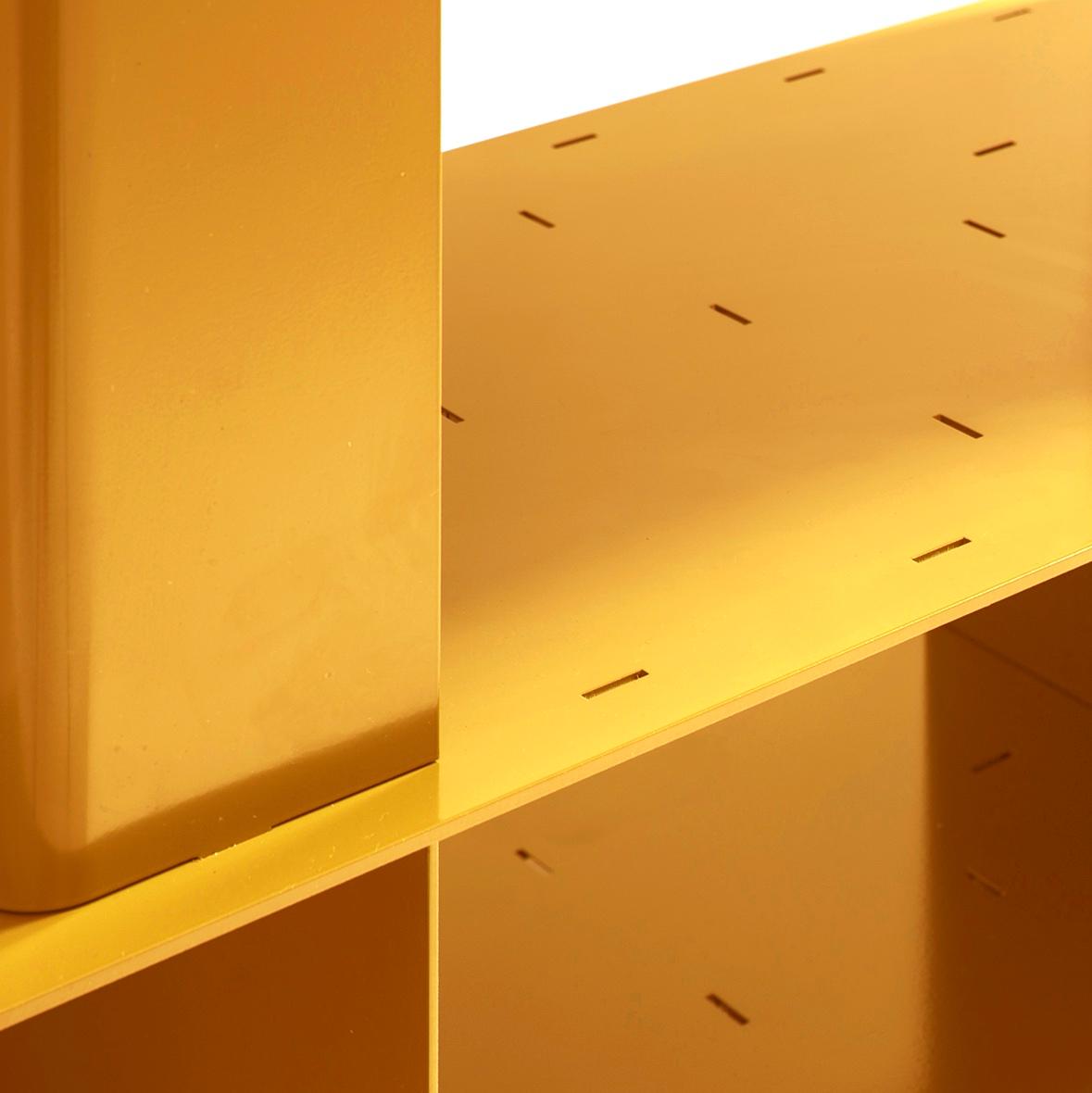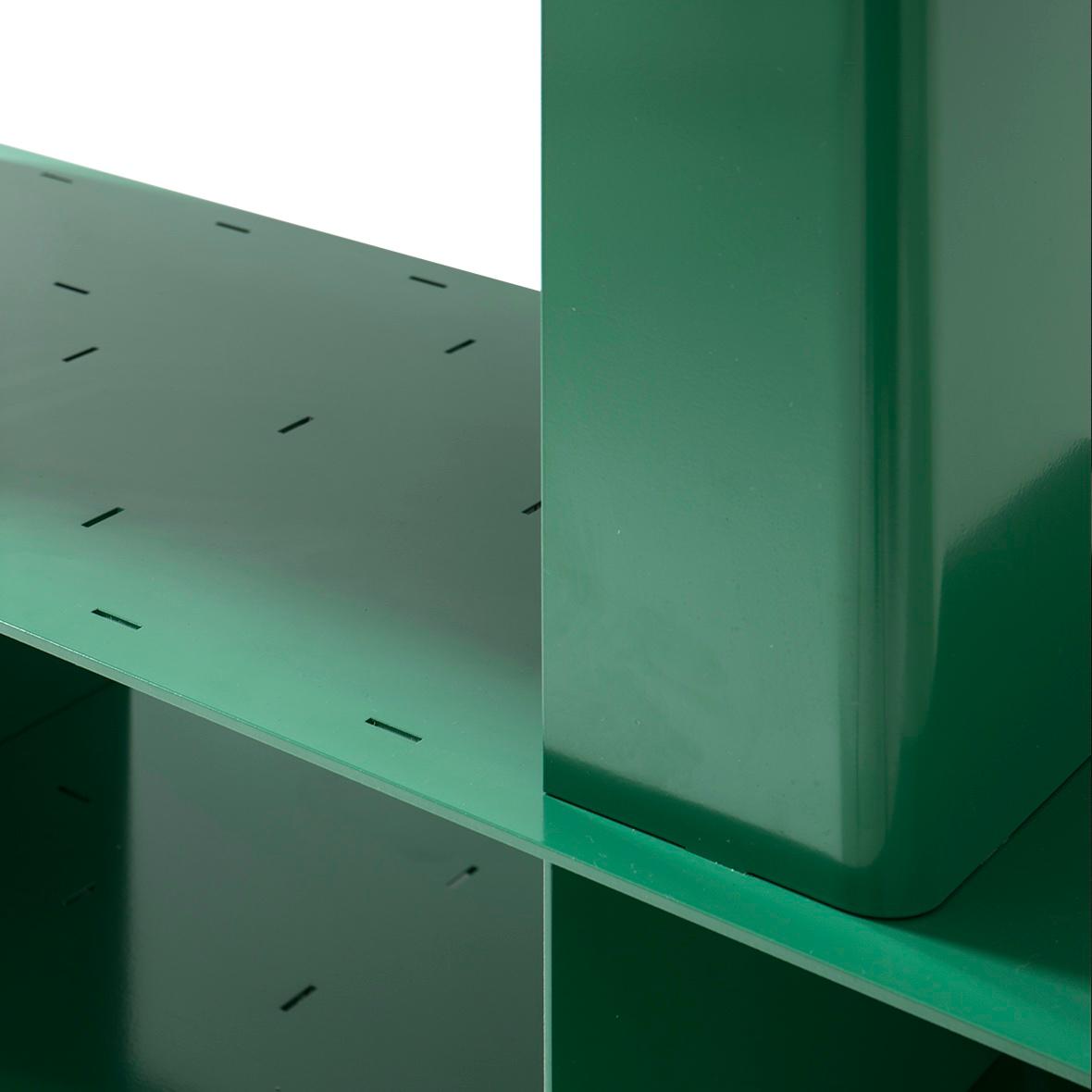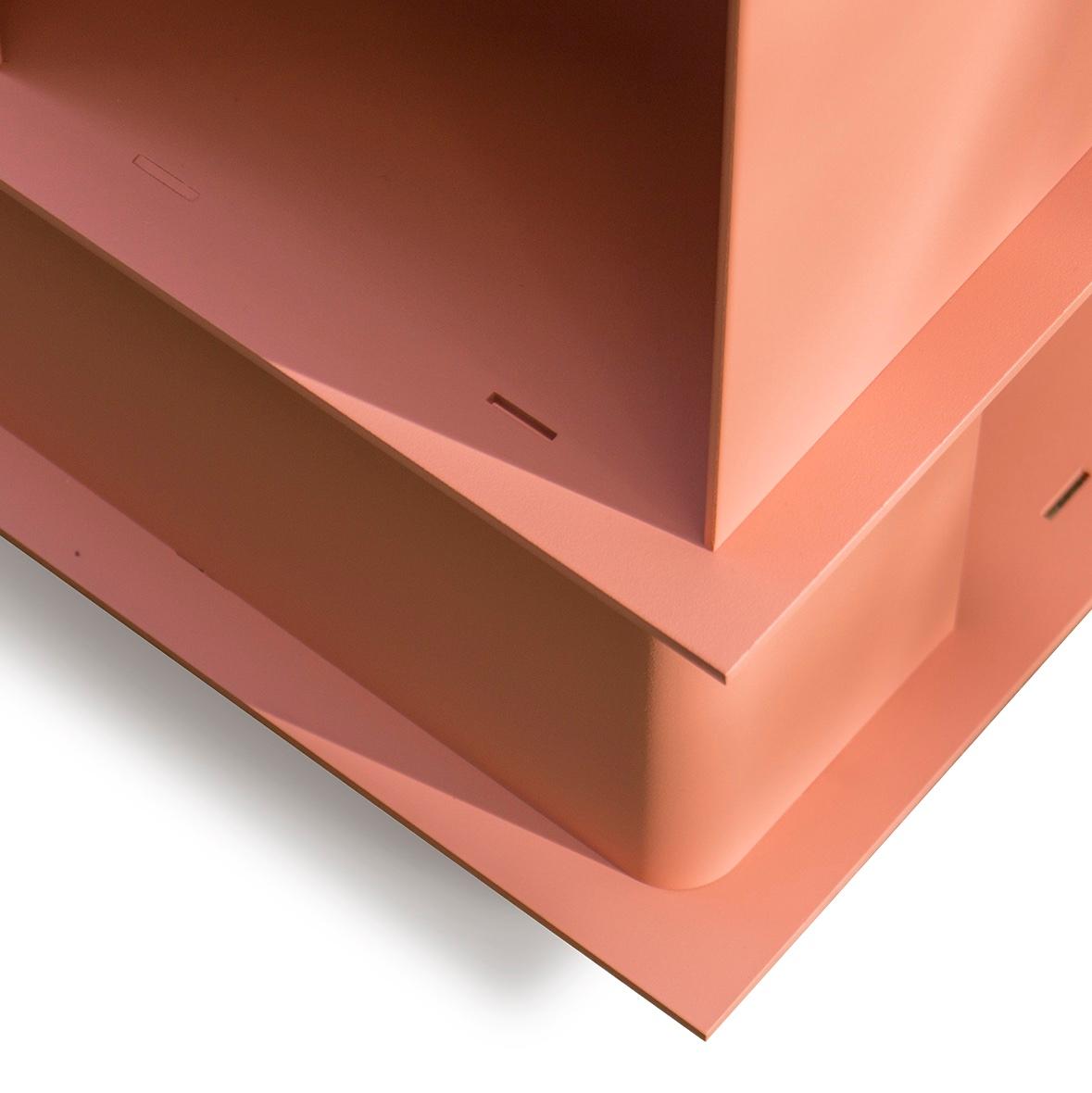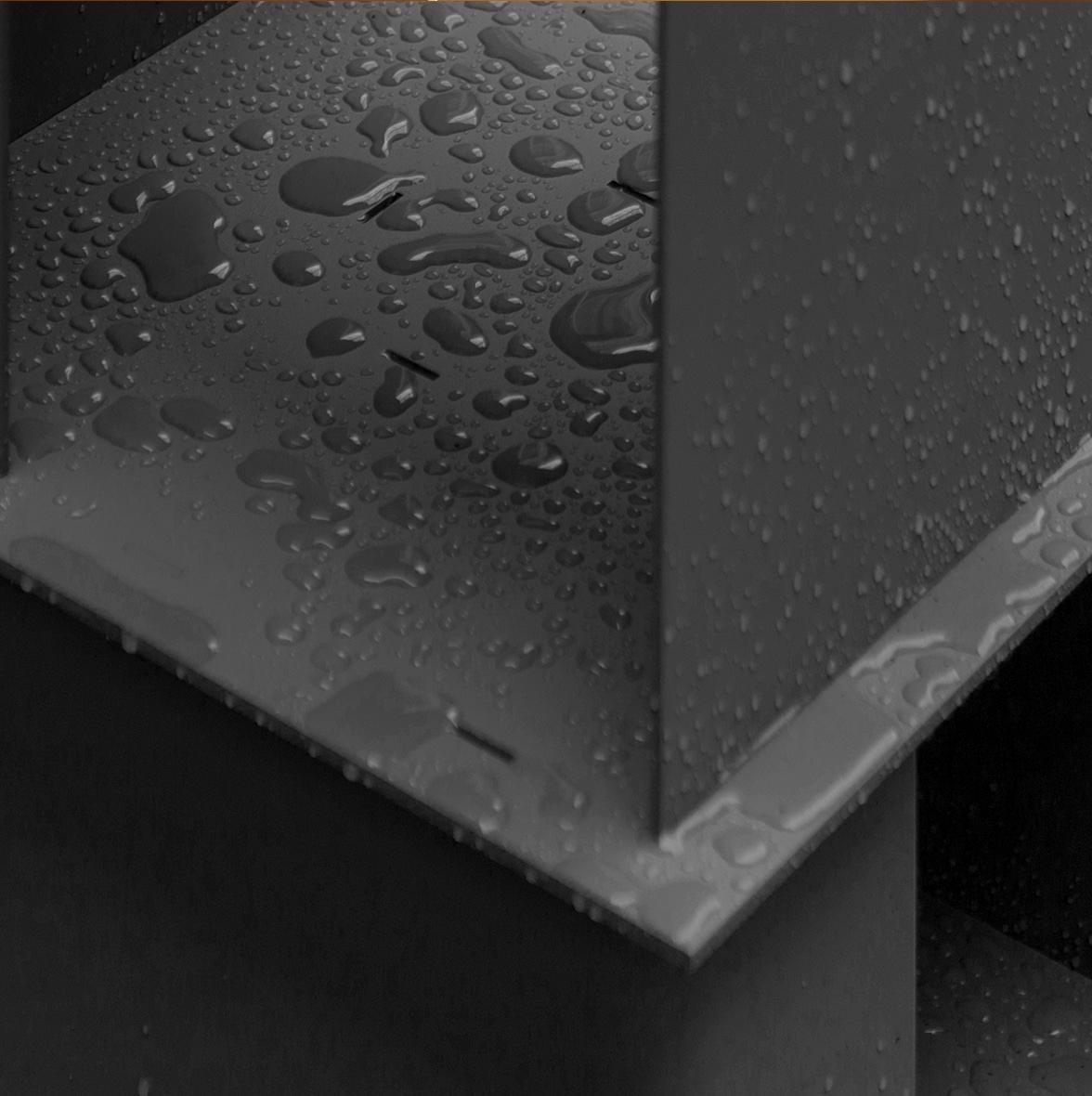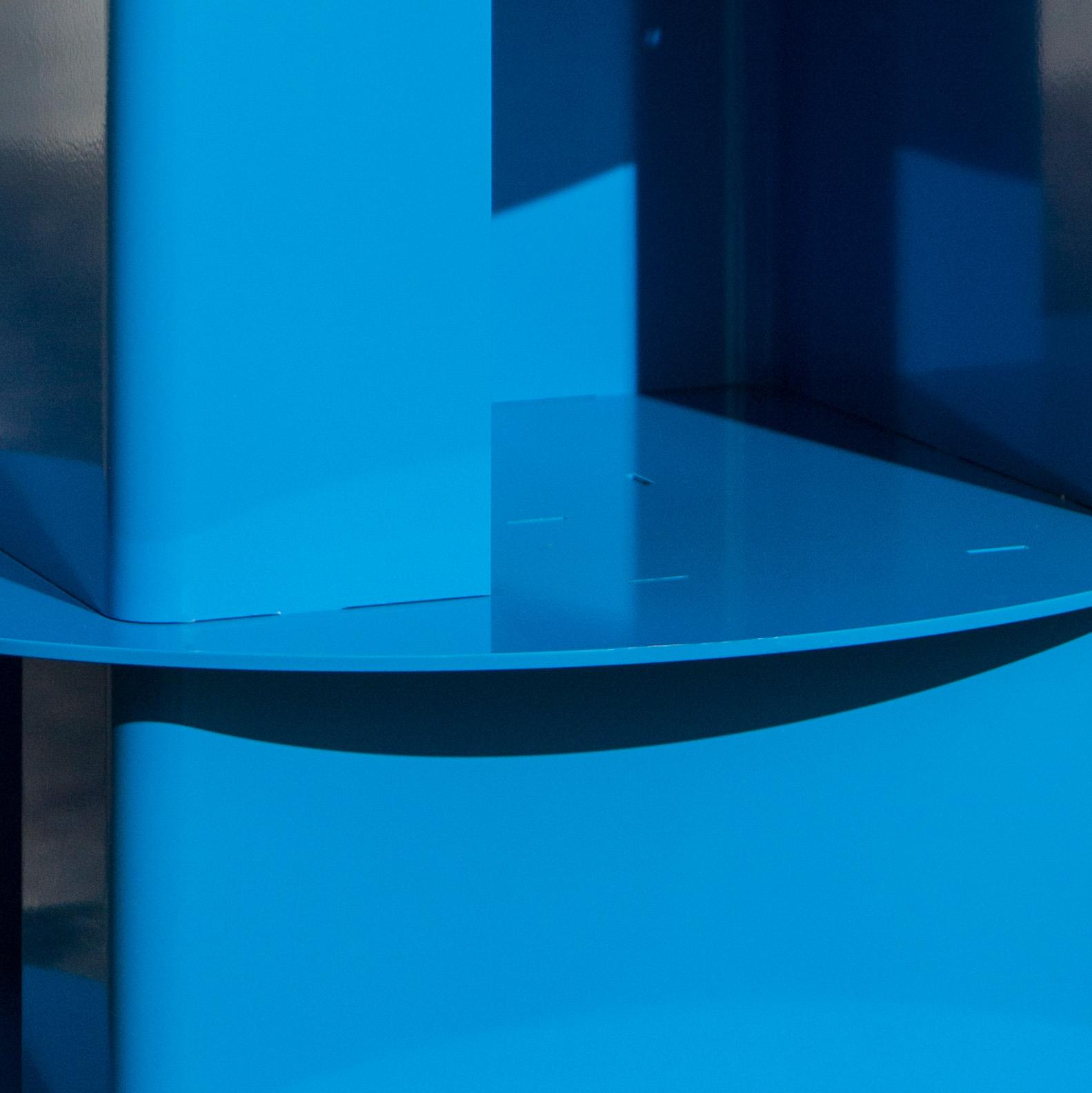 STACK is the first furniture collection by Belgian architect duo studio MOTO
The STACK system arose from a practical necessity. When studio MOTO searched in vain for a filing cabinet with a timeless design that could adapt to changing situations for their own office, they designed their own.



studio MOTO was founded by Thomas Hick and Mo Vandenberghe. They designed, among other things, The Wunderkammer Residence for Museum Dhondt Dhaenens in Deurle, the mirrored chip shops in Brussels, the redevelopment of the botanical garden in Meise and the new Westerpunt observation tower in De Panne. They are currently working on the new master plan and scenography for the Middelheim open-air museum in Antwerp.